Johnny Roseboro Is Crucial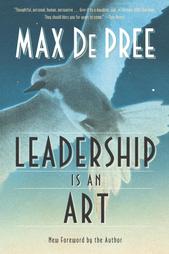 Max De Pree's Leadership is an Art is a must-read for any young careerist. No matter the size of your organization or the level of your leadership, add this short but empowering read to your bookshelf. De Pree's lessons at the helm of Herman Miller offer a myriad of insights to anyone looking to lead others, no matter the setting. And, it's versatile enough to provide you with a different nugget of wisdom each time you pick it up.
Most memorable about my first reading was De Pree's analysis of Sandy Koufax, the famous Dodgers pitcher. As amazing as Koufax was on the mound, De Pree comes up with a way that he could have been neutralized:

Every great pitcher needs an outstanding catcher. I am such an unskilled catcher that Koufax would have had to throw the ball more slowly to me, and we could have deprived him of his greatest weapon.
Indeed, had Koufax had a different catcher all those years – a catcher who dropped his fastball, or a catcher who couldn't frame a pitch well, or a catcher who just wasn't ready for what Koufax might hurl his way – then perhaps Sandy stays out of the record books.
But of course, no one knows Johnny Roseboro's name. Maybe you've heard of Koufax (or Nolan Ryan or Roger Clemens or Greg Maddux or Randy Johnson), but you'll never hear about a catcher just because he was there for a great pitcher. Catchers make headlines only when they hit homeruns or throw out a ton of baserunners. They don't get recognized for being able to watch a 99-mph fastball from the pitcher's hand into their mitt. No one notices when they calm a pitcher down after a rocky start. In essence, no one notices when a catcher does what he's supposed to do.
So how's a catcher to compete in our world of accolades and noticeable fame? And what does it mean for us?


If you're a pitcher, then you know the value of a great catcher, one who knows his craft and does it well. And maybe the system is just set up so pitchers get the glory (and its reverse - shame). As such, the pitcher must constantly take care of his catcher, keep him up to date on new pitches, discuss strategy for the next lineup, and ensure that his catcher has what he needs to continue to excel in his world. In short, good pitchers may throw hard and nasty, but they also are great caretakers of catchers. And that's leadership - getting someone the tools they need to do their job well. I imagine that in addition to being a great thrower, Koufax was also good at making sure Roseboro had what he needed.
And, if you're a catcher, you don't need to try to be a pitcher. Pick up your tools and get to doing what you do best. Some pitchers may not recognize your contribution. But don't worry – their arms will wear out without your advice and their careers are just a few wild pitches from ending up as trivia questions. But when that great pitcher does come along – that one that correctly understands your world and what you need to rule that world – team up and go far together.
Great businesses of tomorrow will be led by teams – duo, trios, oligarchs – who knows? The days of one guy trying to throw hard are over. Very soon, the interview question, "Which leader do you most admire?" will be replaced by, "Which great leadership team would you most like to be a part of?"